Cute, sweet, thoughtful, and fun Valentine gifts for daughters don't have to be hard to find! Your daughter is special, intelligent, fun, sweet, beautiful and unique!
I've found the best Valentines gifts that will work for your young daughter, tween daughter, teenage daughters, all the way up to your daughter in college, and even your married daughter!
I've scoured through hundreds of Valentines gifts for daughters, and threw out the crap!
This curated gift list of Valentines gift ideas for your daughter has been carefully selected with the cutest, sweetest & BEST Valentines gifts for daughters!
Show your love for your daughter this Valentine's Day with a sweet, thoughtful gift she's sure to love!
What Should I Get My Daughter for Valentines Day?
The BEST Daughter Valentine gift ideas for 2023 will come from the heart! Daughters of ALL ages will appreciate something that makes a fun, thoughtful memory, or something they can have as a keepsake for years to come! Daughters love the bling, so jewelry that's personalized always sends a sweet Valentines message of love!
"This post contains affiliate links. As an Amazon Associate, I earn from qualifying purchases."
Click here to read my full disclaimer/affiliate policy.
23 BEST Valentine Gifts for Daughters 2023 – GIFT IDEAS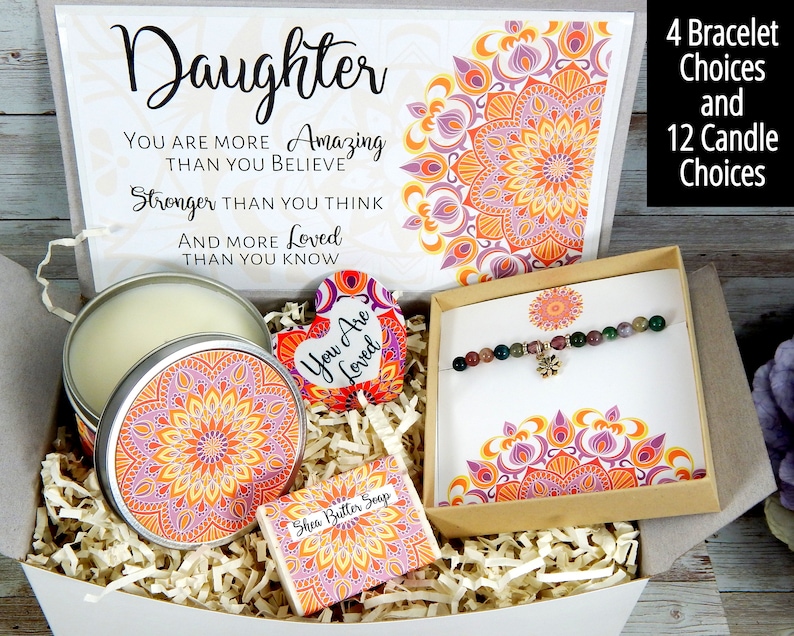 A handmade gift with a unique saying perfect for Valentine's Day, this Daughter Spa Gift Box makes a great Valentines gift for you special girl!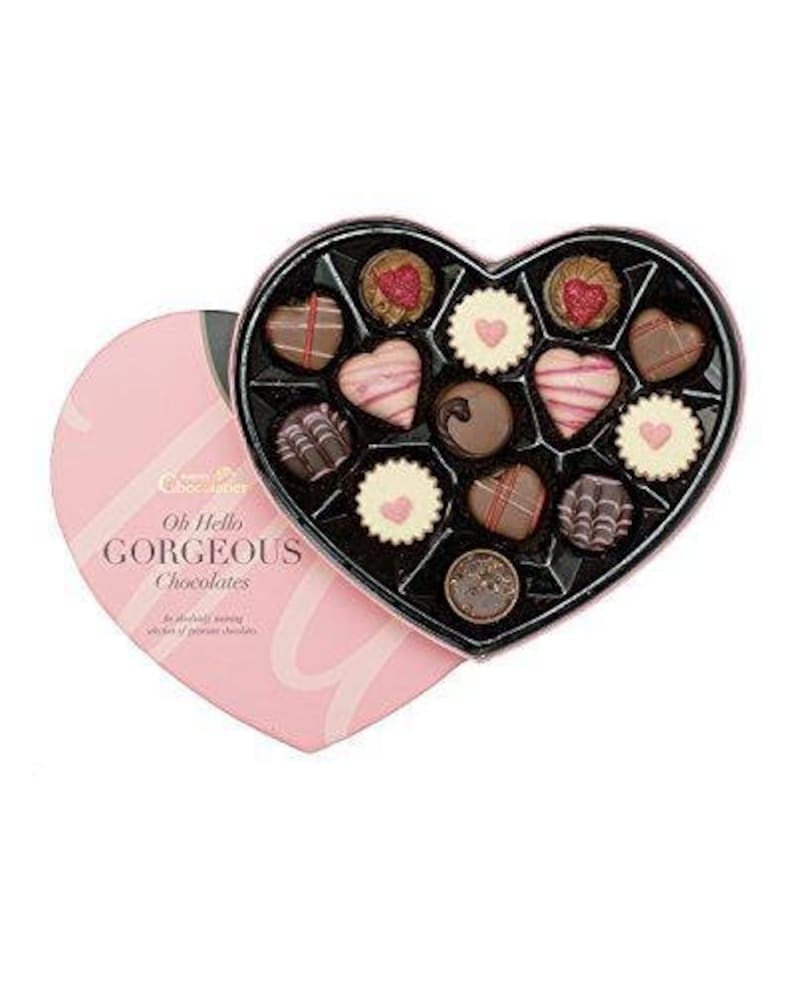 These sweet, handmade Belgium Valentines Chocolates in a Heart Box taste as great as they look and make one of the best Valentine gifts for daughters!
Plus, they are a great price for those on a Valentines budget!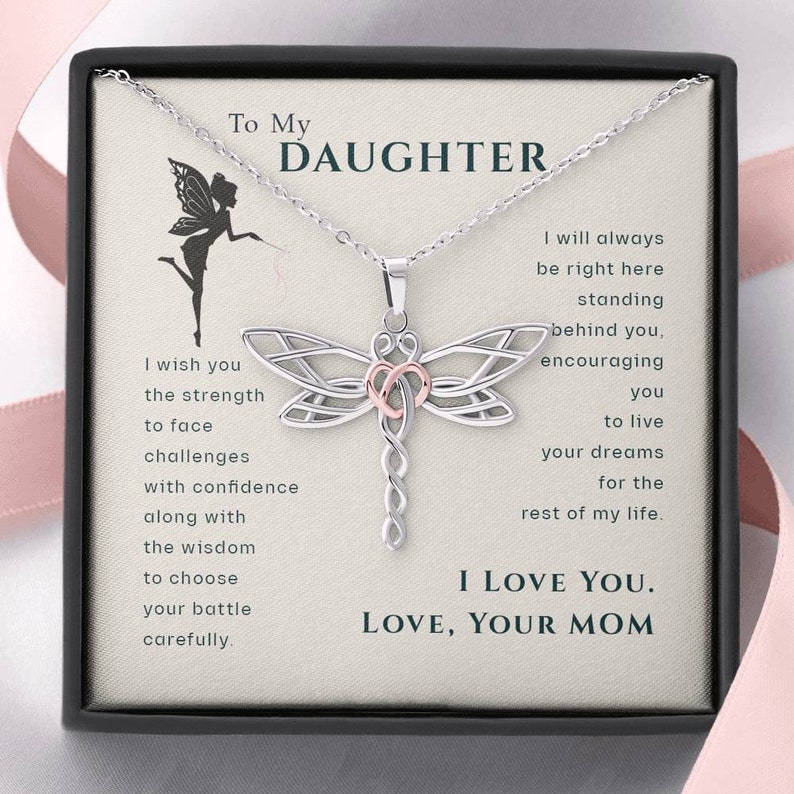 A daughter Valentine gift from a mother, "To My Daughter Live Your Dreams" Necklace makes a cute, sweet Valentines gift for young daughters, tweens, and teenage daughters alike!
A cute, unique Valentines gift for young daughters is this Unicorn "Best Daughter Ever" Sketchbook complete with 100+ pages to sketch, or draw in!
This beautiful Mother/Daughter Interlocking Circle Infinity Necklace makes a cute Valentine gift for daughters from their mothers!
It is 925 Sterling Silver and represents the infinite bond between mothers and daughters!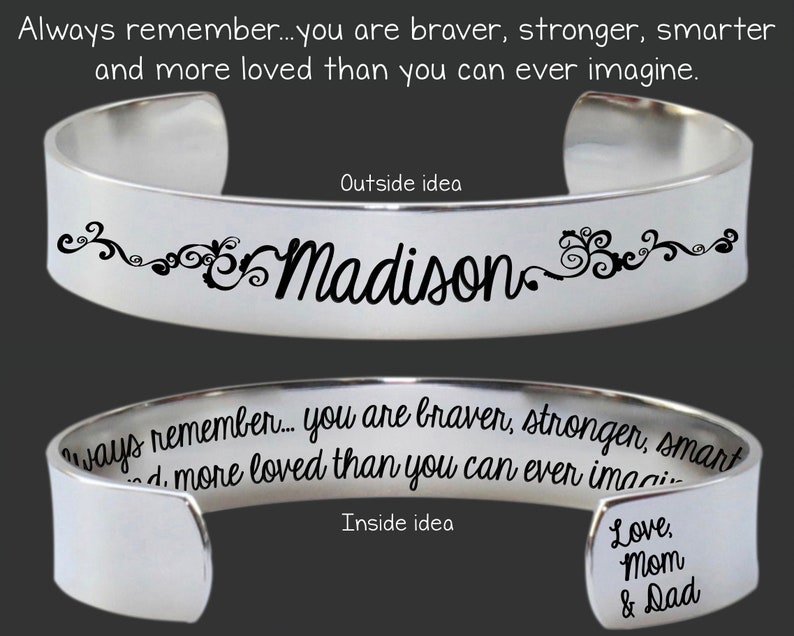 Another cute, unique Valentine gift ideas for daughters for are young, tween, or teenage is this Engraved Valentine Bracelet.
This bracelet is handmade, 900 sterling silver, and can be personalized in so many ways! It is also a cute daughter Valentine gift that can be from mothers and fathers!
If you have a daughter in college, these Valentine gifts will be perfect for her!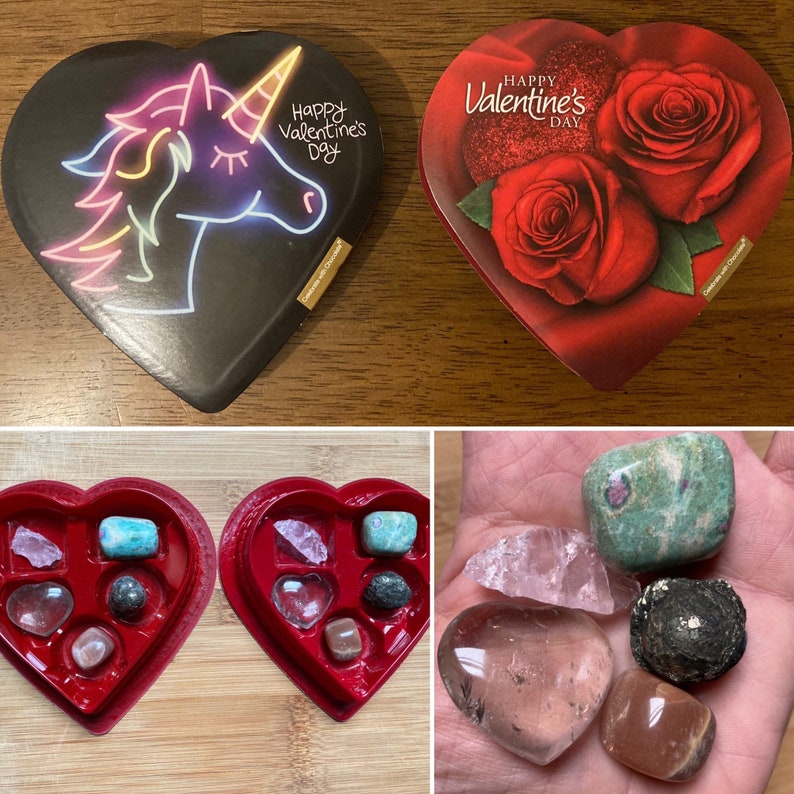 Whether your daughter loves unicorns (could work great for a young girl), or roses (great Valentine gift for the daughter in college), these Valentines Day Crystals in a Heart-Shaped Box are the perfect alternative to chocolates for Valentine's Day!
A favorite saying among parents to their daughters is "I Love You to the Moon and Back!"
This "I Love You to the Moon and Back!" Cute Animal Panda Necklace makes a sweet Valentines gift for a young, or teenage daughter from a mother or father!
Daughters of ALL ages, especially teenagers and college age daughters will love this "Love You" Valentine Scented Candle!
A natural soybean wax candle scented with rose, jasmine, lavender, lilac essential oils – Your daughter is sure to love this thoughtful sentiment for Valentines!
Pair it with a Hershey's Kisses & Hugs Valentines Pack and you have a winning Valentines gift idea that says how much your daughter means to you!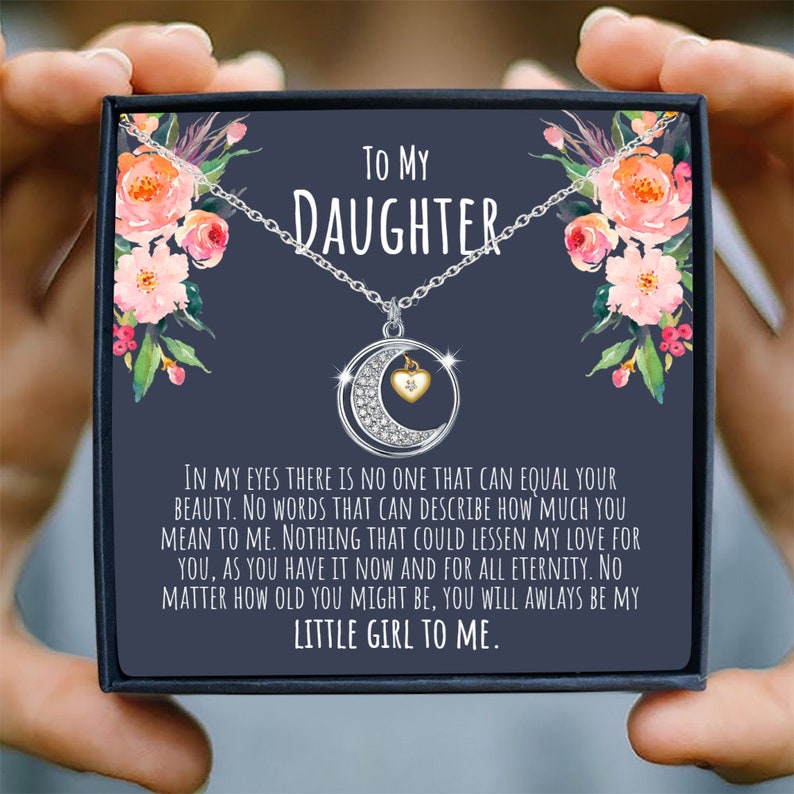 This take on a Moon and Back Necklace says it's Valentine gift for Daughter from Fathers, but I think it could be from both parents, or moms as well!
Either way, it is stunning and well-priced!
This Giant Pink Stuffed Unicorn is a good Valentines gift idea for young daughters & tween daughters!
Daughters of all ages will treasure this Valentine gift keepsake for years to come! The "I Love That You're My Daughter Because" fill in the blank book is so sweet, thoughtful, and unique!
This tear-invoking (the good kind!), fill in the prompted blanks book with your answers for how much you love your daughter! This gift is both personalized and sentimental and will be kept, cherished, and re-read for years to come!
Your daughter will love the personalized gift for Valentines Day 2023!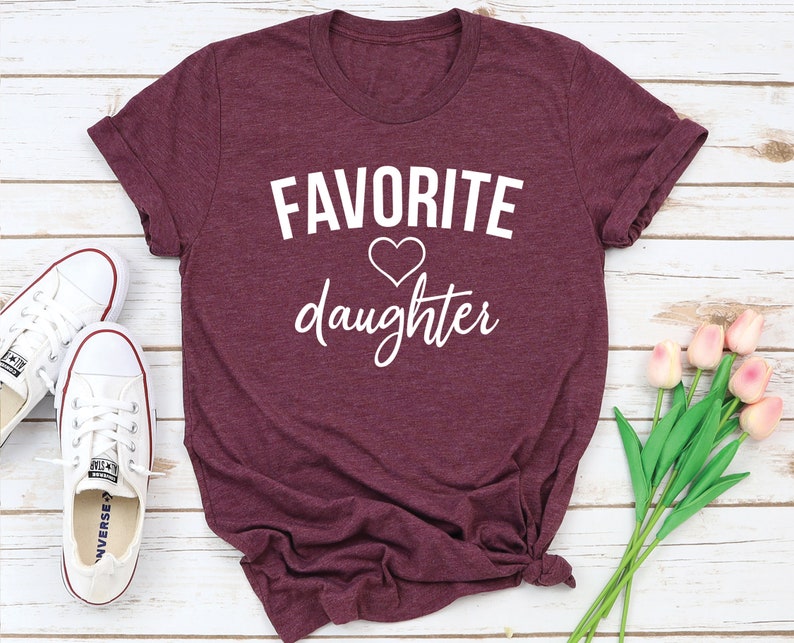 Let everyone know your daughter or daughters are your favorites with this Soft & Comfy Favorite Daughter T-Shirt!
It is always fun to decorate your daughter's room for Valentine's Day! This Valentine's Day Decoration Kit is so cute and thoughtful, and would make a great Valentine's Day surprise for your daughter!
Another unique Valentines Gift Idea for your daughter is to decorate her room or dorm room with Fairy Lights!
Fairy lights are all the rage and a favorite way to decorate among young girls! They also have special Valentines Day Red Hearts Fairy Lights you could put in a mason jar, but the white ones can be left up for all of 2023!
This college daughter Valentine gift idea would be very welcomed! The Amazon Fire HD 8″ Tablet would also work well for daughters age 8 and up since they are so versatile!
Your daughter can use it to stream videos, read books, play games, browse the web, check emails, or social media!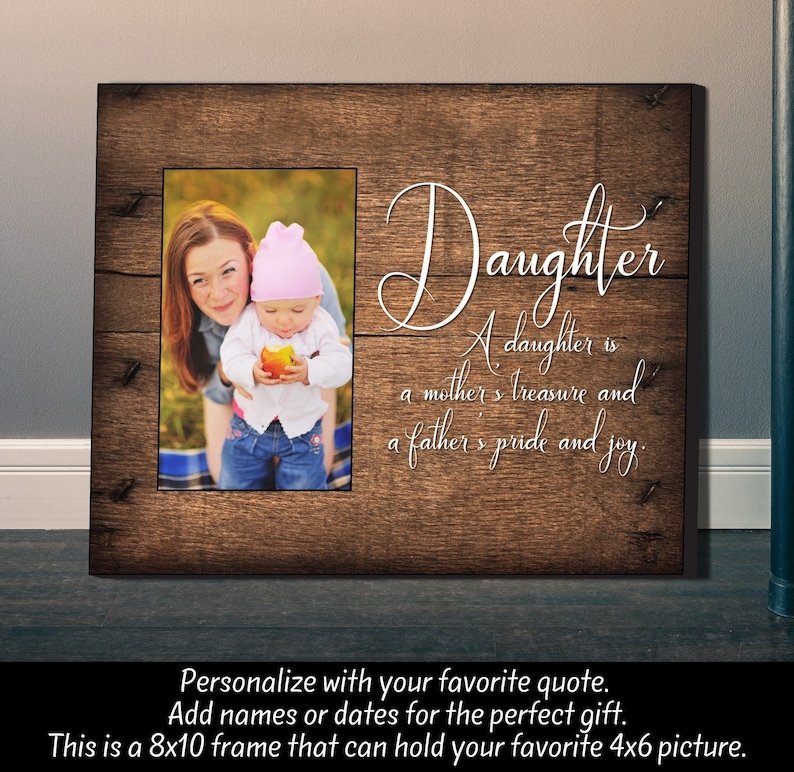 Sometimes the best daughter gifts for Valentines, are those that come from the heart! This Personalized Daughter Picture Frame comes complete with your favorite photo printed on it!
Pajamas are often a tradition for Valentines Day and Easter! Available in sizes small – 2x, these Cute Valentine's Pajamas are just the thing to make your daughter feel loved on Valentines Day!
Another cute Valentines gift idea for daughters are these Adorable Heart Socks by Hot Sox!
Your daughter will appreciate this Cute White Jade Rose Quartz Stackable Bracelet for Valentines Day 2023!
White Jade is said to draw off negative energy and air concentration, while Rose Quartz is said to be the Universal stone of love. It opens the heart chakra, encourages self-love, and will help balance all your daughter's relationships!
Plus, it is in style and a great price!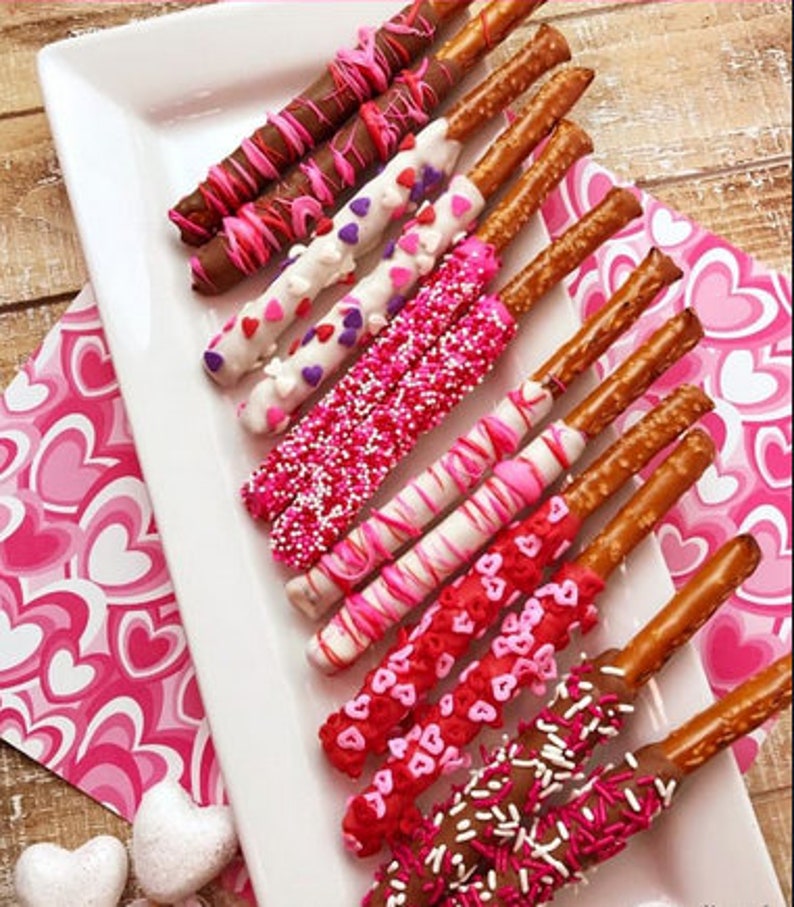 This fun, sweet treats are in my top Valentine gifts for daughters! Or, anyone for that matter! I love these Yummy Valentine Pretzels and your daughter will too!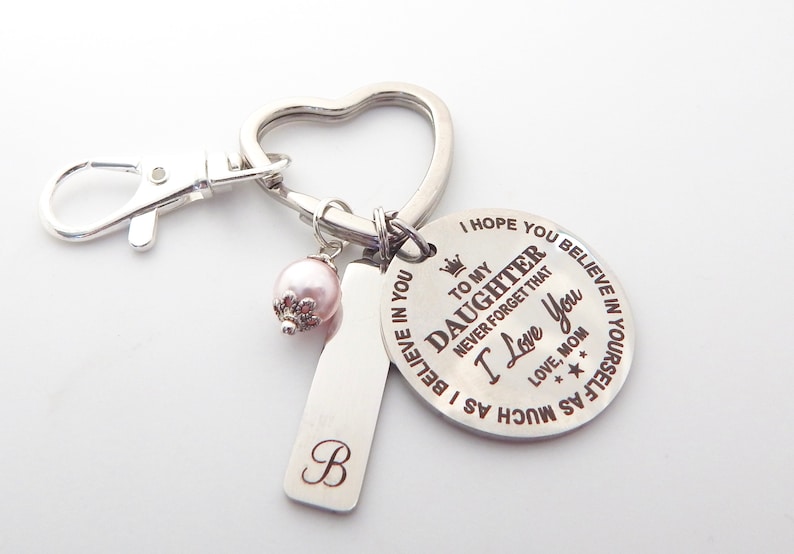 This Personalized Daughter Keychain would be such pretty and thoughtful Valentines Day gift idea for daughters age 16 and up!
You can even customize it with your daughter's birthstone and have it be from anyone! (Mom & Dad, Mom, or Dad!)
This sweet Daughter Music Box is a great Valentine Gift for Daughters from Fathers and is sure to be treasured forever!
This also comes available "From Mom" as well!
With 4 unique sets, you can't go wrong with this Nicole Miller Rollerball Perfume Set for your daughter's Valentines gift!
Related Posts You May Like:
Final Thoughts on Valentines Gifts for Daughters 2023
And voila!
23 of the cutest, unique, sweet, thoughtful, funny, cute, and BEST Valentine Gifts for Daughter for 2023 that will please ANY daughter (young girl, tween, teenage, college, married woman), and fit ANY BUDGET!
Give your daughter a sweet Valentine's gift that will melt her heart this year!
Have you tried any of these 2023 Valentine gift for daughter ideas? Do you have any other ideas for Valentine's Day gifts for daughters? Please like, comment, and share on social media!