These 27 best wedding gifts for couples are perfect for ANY couple as a wedding present from parents, friends, co-workers, grandparents and will suit those without a registry, or on their second marriage.
There is something to love for EVERY budget and type of couples wedding gift that they'll actually love! This curated list also has some stunning, popular, and eco-friendly options that will make your wedding gift buying a breeze!
"This post contains affiliate links. As an Amazon Associate, I earn from qualifying purchases."
You can read my full disclaimer/affiliate policy here.
27 Stunning WEDDING GIFTS for COUPLES (2023 Curated List)
This curated hand-picked best wedding gifts for couples guide offers the best unique, personalized, thoughtful, good, nice, and stunning wedding presents we could find to fit every budget!
This gorgeous double outdoor hanging chair from Byer of Maine is the perfect wedding gift for couples who have some outdoor space to fill with them watching sunrises, sunsets, clouds, and the stars together!
Why give ordinary towels, when you can give Turkish Cotton Organic Sustainable Towels that are up to 50% thicker than ordinary towels?
We say, pamper the happy couple on their wedding day in 2023 with a luxury, sustainable wedding gift that you can easily afford!
Another sustainable, eco-friendly wedding gift idea for couples for 2023 are these beautiful Organic Cotton Bed Sheet Sets!
So soft and amazing that you'll be asking to sleep over with the newlyweds!
A beautiful knife set from a trusted brand without the luxury wedding gift price tag. These are my favorite Kitchen Knives I've ever used and for good reason!
A best wedding gift for couples who have everything and love coffee is this Calphalon Temp iQ Espresso Machine! Quality stainless steel from a trusted company and can be programmed for single or romantic double espresso shots!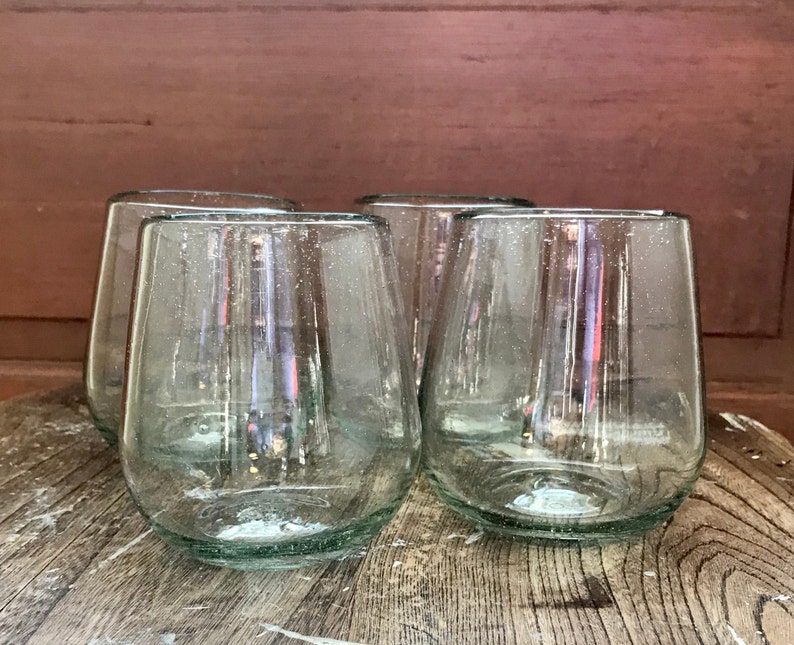 These beautiful Handblown Recycled Glass Stemware are the perfect eco-friendly wedding gift for couples who love shabby chic décor!
I am in love with blending soups, smoothies, and homemade nut butter! The best blenders for wedding gifts for couples are Blendtec and Vitamix for superior blending and actually making things smooth.
I've used both and you really can't go wrong with either one! Plus, the newlywed couple will thank you for giving them the greatest gift of all – the gift of health!
Of all the wedding gifts for couples available in 2023, this Personalized Star Map is my favorite! Because it is personalized, beautiful, and from the heart.
But, best of all, it is easily affordable!
Pair it with a beautiful frame and you have a best wedding gift for the bride and groom that is thoughtful and meaningful!
If the bride and groom getting married like their cocktails, then consider getting them this beautiful 14-Piece Craft Cocktail Bartending Set!
Built to last, ergonomic, and safe for commercial dishwashers!
This makes the perfect addition to any newlywed couples wedding gifts that they'll love!
This stunningly beautiful large Bronze Outdoor Fire Pit is another one of my favorite wedding gifts for couples who have some outdoor space to fill!
Generously sized, heavy duty, and rust resistant. Your newly married couple friends can even roast marshmallows and then put the spark screen back on safety!
If your soon to be wedded couple drink wine out of a box, then forget this gift. But, if they enjoy any wine with a corkscrew top, they will love this Coravin Pivot Wine Preservation System!
Comes with 2 wine stoppers and preserves opened wine bottles for up to 4 weeks!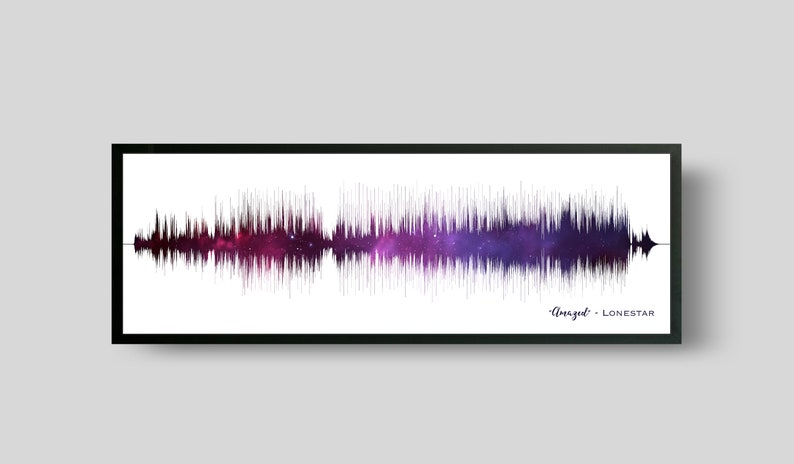 If your couple friends who are getting married have a favorite song or are planning a special song for their wedding, this Personalized Custom Night Sky Wedding Song Print can be customized with the song soundwave of your choice and a variety of colors!
You can also add their names at the bottom, such as Mark + Sarah, etc.! Another one of my favorite wedding gifts for couples who have everything, but definitely do not have this!
A cool wedding gift idea for couples who love to travel and need an upgraded luggage set.
This Coolife Hard Case Spinner Wheel 3-Piece Luggage Set features TSA approved locks and 360º multi-directional spinner wheels!
My husband and I got this same set for a trip to Hawaii, and were able to fit our stuff, and our 2 toddlers clothes for a week between the 3 pieces!
One of the top wedding gifts for couples for 2023, this iRobot Roomba E5 works with Alexa and makes housecleaning a snap!
When you care enough to give the very best oil-infused Ceramic PTFE & PFOA Free Eco Cookware from one of the most trusted names in kitchen accessories, give these gorgeous pans from Calphalon!
Oven safe up to 450 degrees ceramic cookware that contains NO heavy metals that can leach into your food and liver! Give the wedding gift of better health and many happy kitchen memories to the happy couple!
This Wedding Day Mr. and Mrs. Keepsake Photo Album is one of the most thoughtful wedding gifts for couples who are sentimental!
Made of durable zinc alloy and holds 157 4″x6″ photos. This wedding gift will be a keepsake that your favorite bride and groom will keep far beyond 2023!
17. KitchenAid 6 Qt. Professional 600 Series Bowl-Lift Stand Mixer
Even couples who already live together or seem to have everything, probably don't have a KitchenAid Professional Mixer!
With 21 gorgeous color choices, 10 speeds, and 3 attachments – KitchenAid makes the perfect wedding present for couples who love to cook!
The perfect personalized wedding gift for adventurous or sentimental couples! This Personalized Wooden Keepsake Memory Box can store photos, concert ticket stubs, plane tickets, etc.
You can even have a personalized message of your choosing engraved on the inside to the happy newlywed couple!
A Comfy Double Hammock with a Stand, Detachable Pillow, and a Cupholder – Sign me up!
This hammock is rated up to 450 lbs and comes with its own weatherproof indoor/outdoor stand. A perfect wedding gift for outdoorsy couples that can be used indoors or outdoors!
What better wedding gift for couples who love to cook, but won't break the bank? This beautiful Personalized Wooden Cutting Board of course!
Made of strong walnut wood, and engraved to your specifications – This is a perfect personalized wedding gift idea for young and old couples alike!
With the ability to set timers, play music, tap into news, set smart home temperature, run your washer/dryer, dishwasher, and even your Roomba – the Alexa Echo Dot is a great hands-free way to turn your home into a smart home!
And, best of all, all of these functionalities come at a great price point!
Sleek, stylish, and the newest model – This Ring Video Doorbell gives your favorite wedding couple peace of mind! You can hook it up to Alexa, chat with anyone at the door, and also see who's at the door before ever getting up!
All from your tablet, laptop, or smartphone!
If you are looking for a wedding gift for couples under $25, then you may want to check out Martha Stewart's Newlywed Kitchen Cookbook!
Chock-full of easy dinners for meals and casual entertaining the new bride and groom can make together!
Handmade Chunky Knit Throws are all the rage in 2023, and is one of the best wedding gifts for couples that I've found!
This one by Zonli is super-soft chenille, handmade, guaranteed not to pill, and large enough to fit on most beds and can be used as a comforter or to just snuggle on the couch and watch movies!
Few kitchen wedding gifts for couples under $100 can match InstaPot Duo's versatility! It is a 6-quart Electric Pressure Cooker, Slow Cooker, Rice Cooker, Steamer, Saute, Yogurt Maker, Sterilizer, and Warmer in one!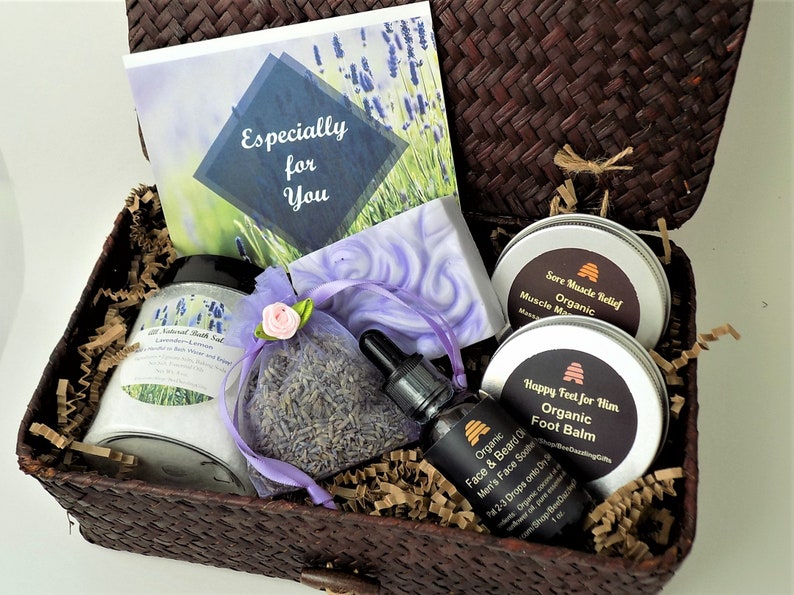 A beautiful wedding gift for couples Spa Basket filled with organic items for both him and her! This makes the perfect wedding present to spark romantic bath and massages for the happy newly married couple!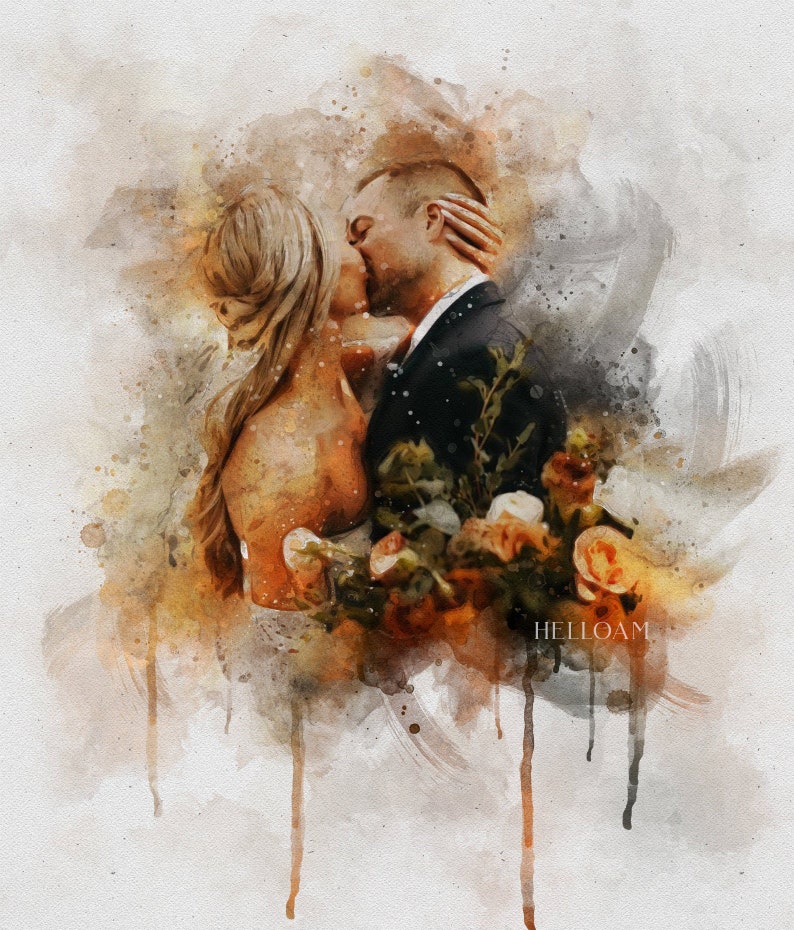 This Personalized Wedding Couples Painting can be created from the wedding announcement for a thoughtful wedding gift for any type of couple!
It doesn't matter if they are young, old, eloped, or already living together – This gift will mean the world to them!
Pair it with a Gorgeous Silver Frame, and you have a stunning one-of-a-kind wedding gift!
Related Wedding Posts:
27 Stunning WEDDING GIFTS for COUPLES (Best of 2023 List): Synopsis
So, there you have it! 27 of the most stunning wedding gifts for couples to fit ANY budget and EVERY type of couple!
From outdoors loving to adventurous to young and mature alike – These nice wedding gifts are sure to please even couples who are already living together, or who ran away and eloped!
If you have ANY favorites on this list of best wedding gifts for couples 2023 that you'd like to share, please comment below or share to social media!