Looking for good Christmas gifts for mom for 2023? That will show her just how much you love and appreciate her?
Then, you've come to the right place!
Moms can be tough to buy for, but we've carefully selected the most thoughtful, meaningful, traditional, and BEST Christmas gift ideas for moms for 2023!
Whether you're a son or daughter looking for the perfect Christmas gift idea for your mother – This 2023 Mom's Christmas gift guide list will make your holiday shopping much easier.
What Gifts do Moms Like for Christmas?
Moms looove gifts that their children put thought into! Gifts that show you know your mom, are personalized, or will make her life easier – Will really bring a tear to her eye!
What to Get Mom for Christmas 2023?
Personalized family pictures, throws, and signs are trending as BEST Christmas gifts for moms for 2023! As well as the ever popular Instant Pot, at-home spa pampering sets, and of course, jewelry!
"This post contains affiliate links. As an Amazon Associate, I earn from qualifying purchases."
You can read my Full Disclaimer/Affiliate Policy here.
Good Christmas Gifts for Mom 2023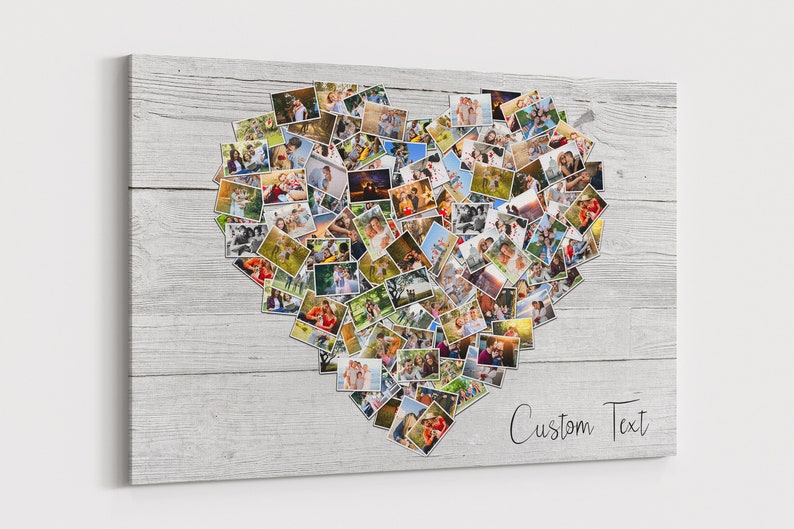 Nothing is more meaningful to mothers than family photos, and this beautiful Personalized Canvas Family Photo Heart Collage is the ideal way to put them all together!
Plus, this one is so stylish, it will fit with most any décor! The custom text could be something like "The Heart of the "blank" Family!".
Few people work harder than moms, and Christmas is the perfect time of year to pamper them with this Organic Luxury Lavender Spa Set!
It includes everything someone would actually want, and nothing that will go to waste in the drawer!
There's a reason the Instant Pot has been a Christmas best-seller for 3 years in a row!
It's a pressure cooker, slow cooker, rice cooker, steamer, and more! But now, this Instant Pot Smart WiFi 8-in-1 Electric Cooker even boasts the ability to control it from an app on your phone.
Now that's smart!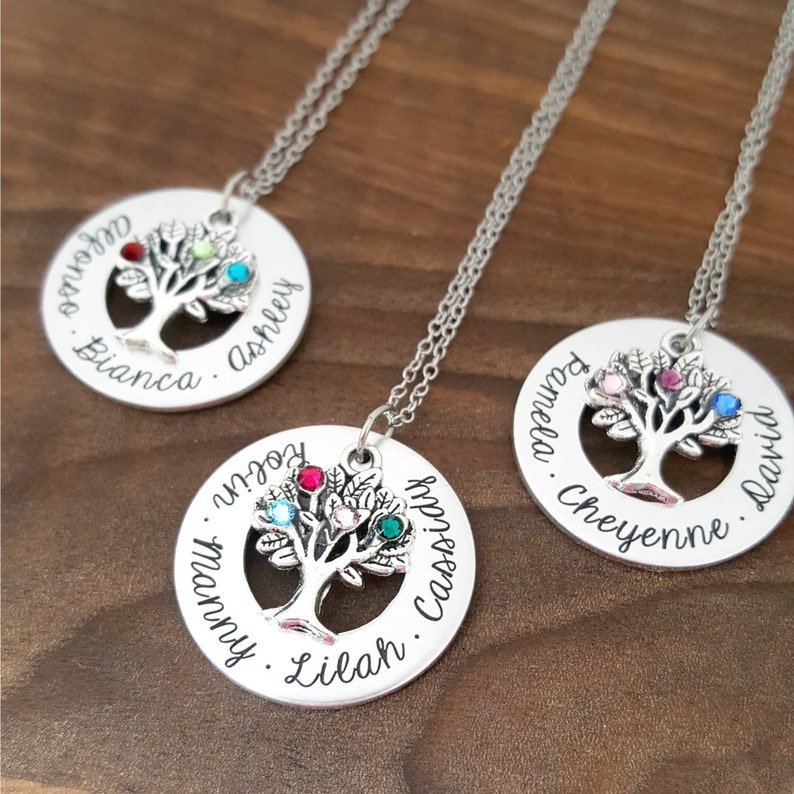 This charming Family Tree Birthstone Necklace from Etsy can be personalized with 25 characters and up to 9 separate birth months for the birthstones of your mom's children!
Included on Oprah's top ten gifts to give and receive, this Robe from Barefoot Dreams is as super-soft as it is beautiful!
Wrap your mom in a warm hug from you this 2023 Christmas every time she puts it on!
Do your mom's pots and pans look like they've seen better days? Are they mismatched, warped, or have the non-stick coating flaking off?
Then, consider giving your mom this great set of Cuisinart Chef's Cookware for Christmas this year! They go from the stovetop to the oven in a snap!
For the mom who loves to read, consider the new Kindle Paperwhite. They've added more storage and made it waterproof!
Give your mom the gift of spa-like scents and tranquil soft Himalayan salt lamp glows this Christmas with this 2-in-1 Himalayan Salt Lamp & Diffuser!
Get the siblings to go in on this Christmas gift for mom that's sure to make her scream with joy!
Because, a KitchenAid Mixer is a must-have for every kitchen.
Sometimes for Christmas, your mom just needs some relaxation at the end of a long day!
This Mighty Bliss Deep Tissue Massager is perfect for necks, shoulders, feet and everywhere in-between!
The feet are connected to every nerve in your body! Keep your mom relaxed this Christmas with a Shiatsu Heated Foot Massager.
Your mom means everything to you! So, why not show her how much she means this Christmas with a thoughtful gift that will bring tears to her eyes!
The Things I Love About Mom book has easy to fill-in-the-blank pages that help you express just how much you love your mom!
For the coffee drinking moms out there, consider the smaller single Keurig K-Mini Coffee Maker. Super cute and fits anywhere!
A 2023 Christmas gift your mom is sure to love is this Personalized Family Name Blanket! Just give them the names of all your mom's children and grandchildren and they'll do the rest!
With 5 precise temperature settings, NO chemical liners, and the ability to keep water hot for up to an hour, this Electric Tea Kettle by COSORI is a favorite of mom's everywhere!
If your mom has never had a DNA test kit done, she probably would love this for a unique Christmas gift!
The 23andMe Kit goes further delivering 150 + genetic & wellness reports!
Journaling is the Christmas gift that keeps on giving! Your mom will love writing down her thoughts and important parts of the day in this beautiful Refillable Leather Journal that even comes with a nice pen!
Keep your mom updated on all the precious moments happening with the family – as they happen!
Simply e-mail the photos directly to this Skylight Frame and instantly make your mom smile from anywhere in the world!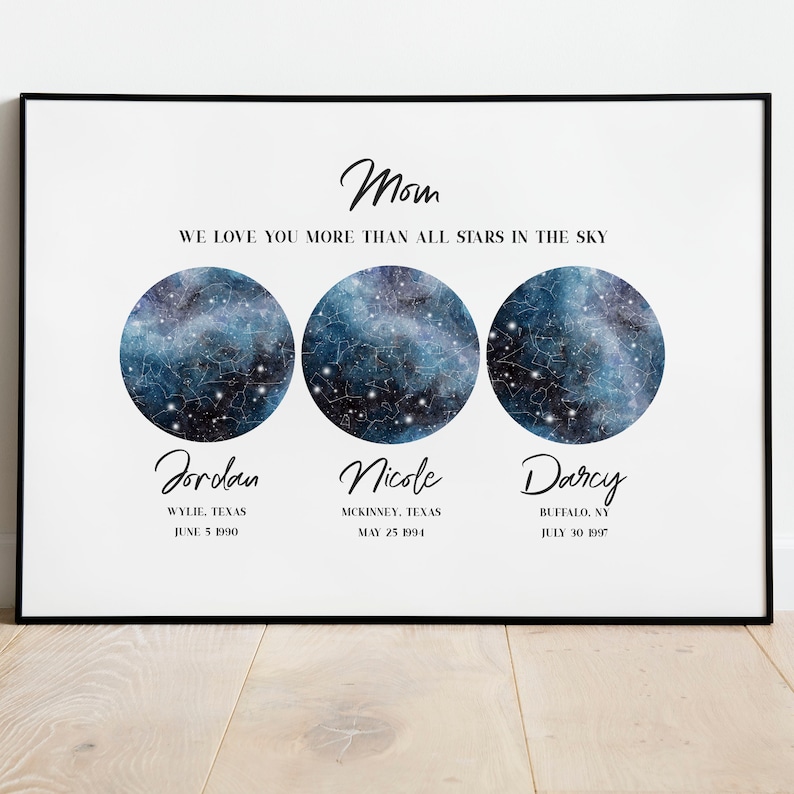 This beautiful Personalized Star Map that you can customize with all your mom's children's birthdays is a perfect Christmas gift for your mom!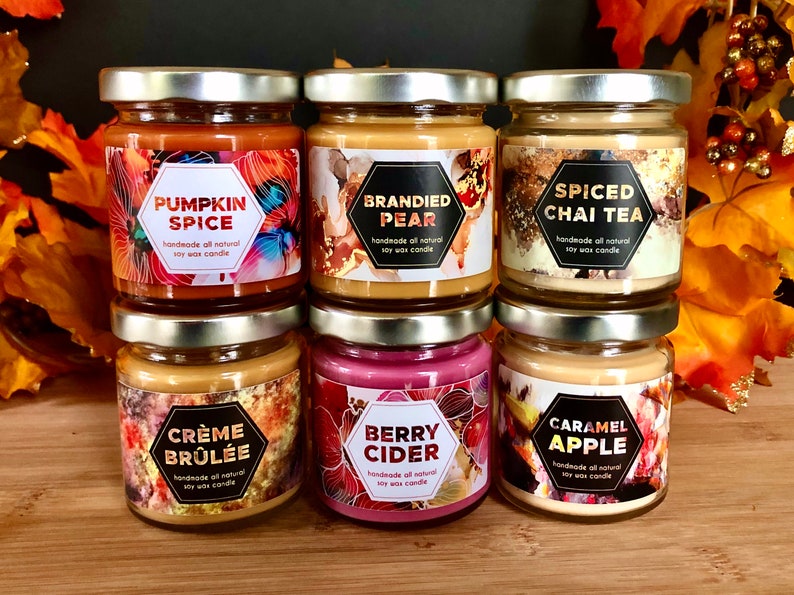 Help your mom fill her home with magical scents this Christmas with this Fall Soy Candles Set!
Let's face it, your mom is awesome, she just is! She's always been there for you through thick and thin – Remind her of it every day with this One Awesome Mom Mug from Amazon!
For the mom who loves to cook with fresh herbs, this Indoor Hydroponic Garden allows her to do just that!
It comes with basil, parsley, dill, thyme, Thai basil and mint seeds + everything your mom needs to grow fresh herbs year-round!
Does your mom hate carrying her phone everywhere? This Christmas, consider getting her this beautiful Apple Watch!
It lets you take calls and texts from your wrist, plus monitors your heart rate and tracks your daily activity.
If your mom loves jewelry, then she'll love this Jewelry Box Organizer by AUTOARK for Christmas!
In beautiful black leather, this jewelry box holds a lot, and is the perfect Christmas gift for mom!
Hammock chairs are all the rage right now! Picture your mom, curled up all warm and comfy with her favorite book in this Beautiful Cushioned Hammock Chair Swing by SONGMICS with built-in book or magazine pocket!
If your mom has a ton of Christmas, or anytime recipes that are littered throughout her kitchen, this cute Mom's Recipe Book with space for 100 recipes would make a great Christmas gift idea for 2023!
A super-soft Faux Fur Throw Blanket by Graced Soft Luxuries that will keep your mom warm and toasty this 2023 Christmas Season!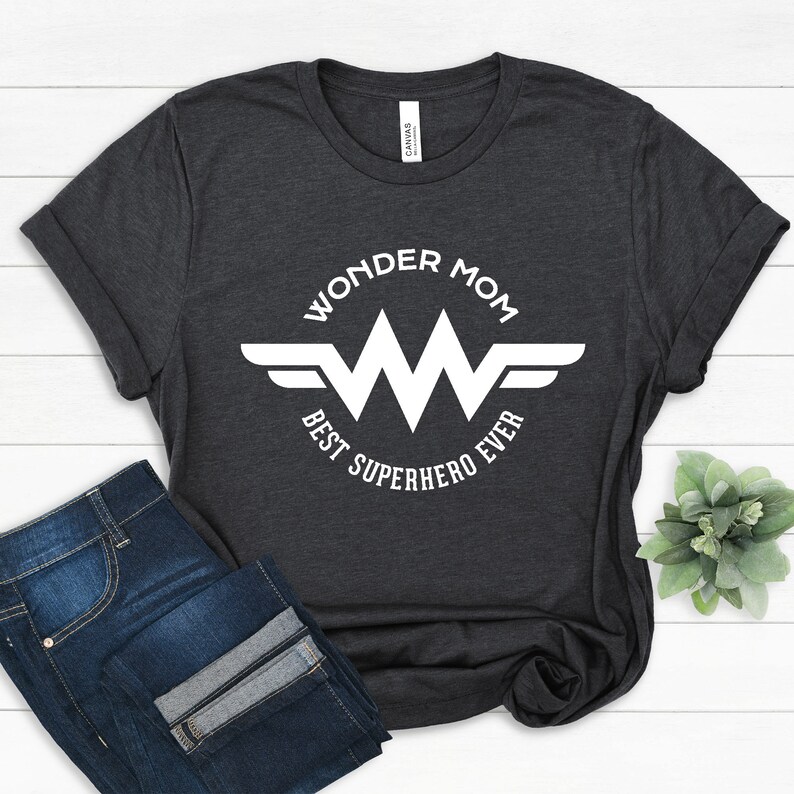 Moms are like superheroes, just superheroes who want to be comfortable and look good.
This Wonder Mom T-Shirt is a bestseller on Etsy for a reason!
A trending Christmas gift for moms for 2023, a Personalized Family Name Sign shows thought and can be hung by the front door or in the living room with pride!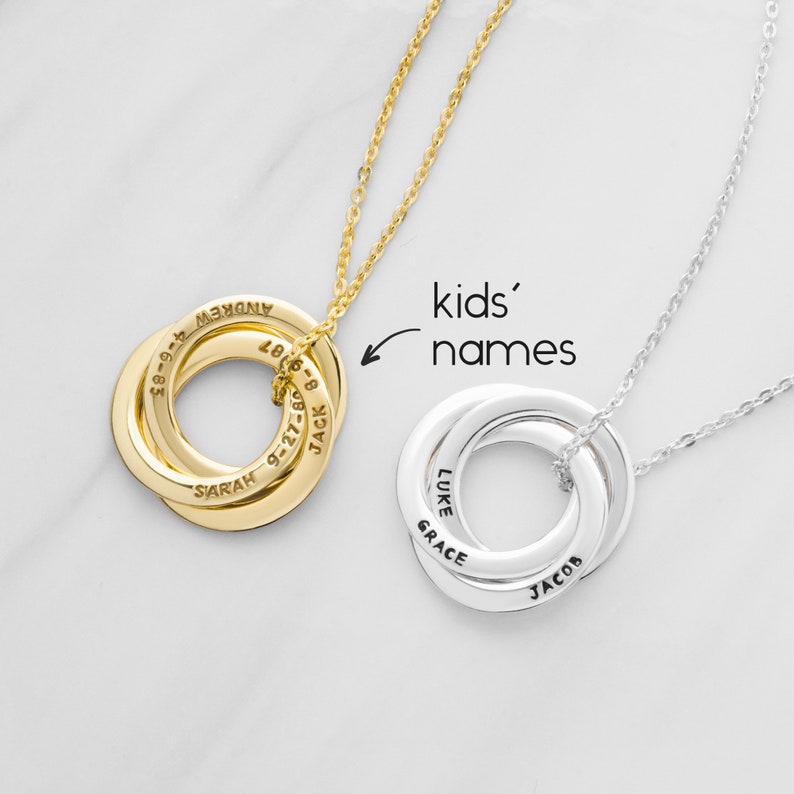 This one-of-a-kind necklace with a ring for each kid's name is a heartfelt, good Christmas gift for mom that is sure to bring a smile to her face!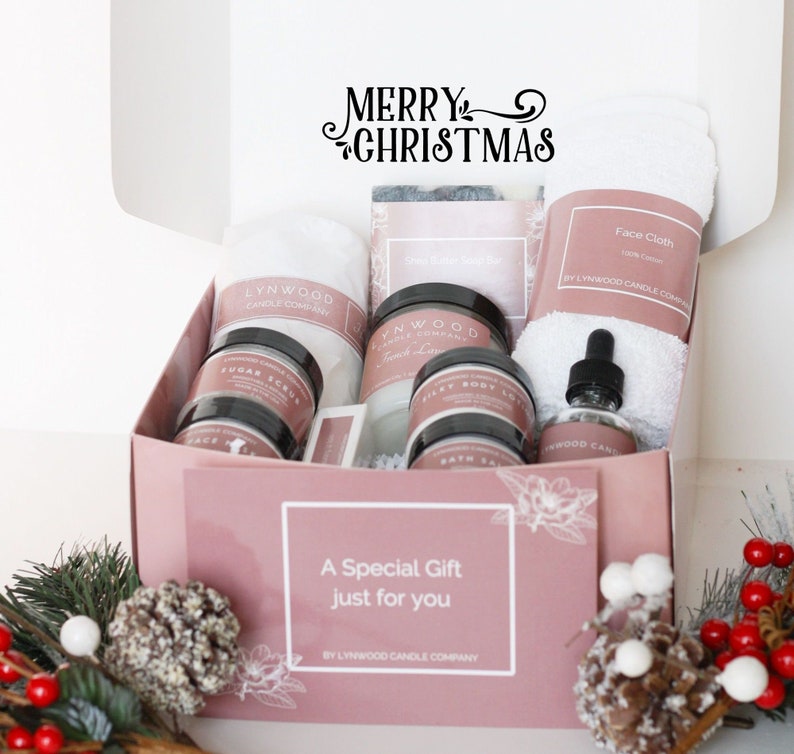 I looove handmade Spa Sets on Etsy! Nothing gives that personalized touch quite like Etsy. This Christmas Spa Gift Box for Mom is made from all-natural, Non-GMO, and organic ingredients!
Everything your mom needs to really treat herself and feel loved for Christmas is included!
Give your mom the Christmas gift of less housework this 2023 season! This iRobot Roomba Robot Vacuum is self-charging and even works with Alexa!
Consider a pair of beautiful Diamond Snow Flake Earrings for Mom's Christmas gift this 2023!
Also, check out the matching Diamond Snow Flake Necklace to make it a set and an extra Merry Christmas for the woman who's always been there for you!
Final Thoughts on 2023 Good Christmas Gifts for Mom
And voila!
33 of the BEST 2023 Christmas gift ideas that will please ANY mom, step-mom, or mother-in-law, and fit ANY BUDGET!
Spread some Christmas cheer this 2023 holiday season by honoring the great mom's in your life with a super amazing, thoughtful gift!
Related Posts You May Like:
Have you tried any of these 2023 Christmas gifts for moms ideas? Do you have any other ideas for Christmas gifts for mom, step moms, or mother-in-laws? Please like, comment, and share on social media!